…Johnny's in the basement mixing up the medicine / I'm on the pavement thinking about the government…
The first time I moved to Edmonton I lived in a basement suite. 1978, if you're asking. Another life, another time.
Anyway, I had no idea our tenancy in that little sunless domain could have been illegal.
Apparently, 90% of Edmonton's basement suite owners have no idea either; or if they do, they've have decided the rules surrounding their subterranean suites are silly.
But easing up on below-ground suites makes obvious sense and should be one more piece to our housing shortage solution. At least a few of the city's "working poor," currently living in our shelters, would jump at the chance to rent a basement suite.
So if you're listening dear City Council…grow mercy.
If you're interested, here's what this morning's Edmonton Journal had to say:
City planners want to ease rules on basement suites…Cheap housing needed quickly

SUSAN RUTTANsruttan@thejournal.canwest.com

If the city wants to aggressively promote secondary suites it should encourage them in new houses, not just older ones, a new report states.

The report from the city's planning department says roughing-in the wiring and plumbing for a secondary suite in a new house would cost about $3,000. Building a basement suite in an existing house can cost up to $25,000.

However, the narrow lots of some newer neighbourhoods may make the addition of secondary suites – and the parking the tenant will need – a bigger challenge there than in older neighbourhoods with big lots, the report says.

City councillors are holding a public hearing Wednesday at 1:30 p.m. on loosening city rules to promote more secondary suites. Basement suites – most secondary suites are in the basement – are seen as a quick way to provide cheap housing, which is in short supply in Edmonton.

In some cities, such as Calgary, promoting more basement suites has caused controversy. The Wednesday hearing may show what Edmontonians think about the idea, but so far, only a few people have booked time to speak.

Edmonton allows secondary suites only if the house is next to an apartment block or row housing, or is in an industrial or commercial area.

It's the tight restrictions that council is considering changing. The report recommends the city set up a team to manage inquiries, develop programs and enforce new rules for secondary suites.

Getting approval for a secondary suite under existing rules has been tough, the report states. Of 30 applications made in recent years, only seven were approved. Most are opposed by neighbours.

There are thousands of secondary suites in the city, 90 per cent of them illegal.

The average price of a single family home in Edmonton has risen to $426,000 in May. Average price of a condominium in May was $266,000.

Apartment rents also are rising and the vacancy rate is 1.1 per cent.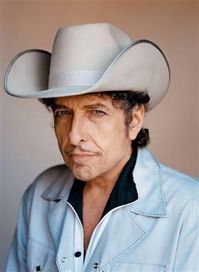 Okay, regarding the Bob Dylan references:
A special Grow Mercy prize goes to the first person who can tell me what album the song, "Subterranean Homesick Blues" first appeared on.
Rule: You can ask one friend but you can't Google. (Except Jeff H. and Gary F., no asking at all.)
Technorati Tags: Homelessness, Working poor, Basement Suites, Edmonton City Cousil, Edmonton Journal, Bob Dylan, Subterranean Homesick Blues