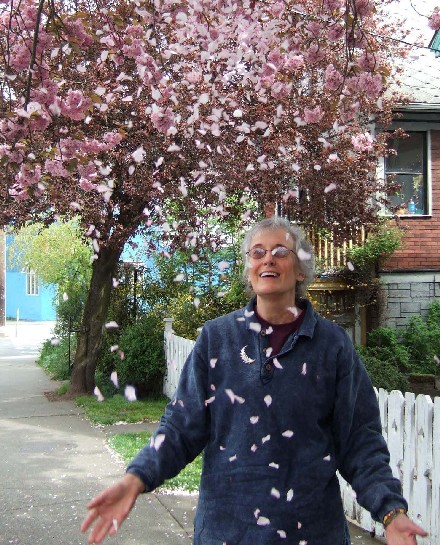 A line in yesterdays post was inspired by a picture of poet Wendy Morton.
I wrote her and asked about the picture and she sent me this poem as an explanation.
A beautiful and sensuous portrait of Spring and place. Thank you Wendy.
AT MOONKEY GROCERIES,
VICTORIA
In
Chinatown
, cherry blossoms line
Fan Tan Alley,
fall into the boxes of fragrant pears,
baby bok choi;
decorate the mangos and starfruit.
Water chestnuts and watercress
are in their element.
Here, in the rain,
spring falls pink.
Opulent.
---
(For more of Wendy's poetry see her link on my sidebar–Links & Blogs. Her books are available directly from her or through AbeBooks.com.)
Technorati Tags: Wendy Morton, Beauty