It's Holy week. Holy Tuesday. For too many of us Christians however, what makes it holy is an unconscious assumption that other things aren't holy.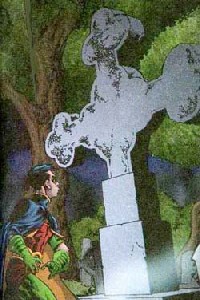 "Holy irony Batman! Didn't the Incarnation project have to do with revealing all the world holy, all of us, all matter, even those cooking pots Zachariah was going on about." Demurely, "Yes it did Robin."
Of course it's okay, in fact it's necessary to designate times, places, and things holy. It brings to consciousness and stamps our cells, our elemental memory matrices, with coordinates through which we can seize on and incorporate a reality. And this reality can then be continually coaxed and transcribed onto the cosmos entire.
And this is what holy week, holy Tuesday, is for. It's a springboard for a new way of seeing.
If not, all we do is create more divisions. If not, we're back in the Temple, sweeping the odd, the ungainly, the quirky, the mismatched, the colourful, the earthy, under the heavy curtain out onto the profane ground, and making idols of all the trinkets we've kept in our holy of holies.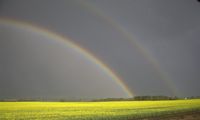 The revolution is that you, my friend, are holy. The message is that this whole blooming, buzzing, budding, world is one giant bejeweled chalice. And when we finally grow eyes to see this, nothing is level anymore. Everything takes on it's proper contours. Hidden beauty comes into relief. Everything is new, different, unique, and interesting and everyday ordinary.
Like Sly and the Family Stone, just now, on cue as I write, singing "Everyday People." And the girl in a red top sitting in one of Starbucks' purple sofa chairs starts singing along to her boyfriend, "…Then it's the blue ones…/The green ones…/The black ones… /Different strokes for different folks/And so on and so on and scooby dooby dooby/Ooh sha sha/We gotta live together/ …I am everyday people."
Enjoy your Holy Tuesday, but don't stop here. Enjoy everyday. Enjoy it all. Celebrate it all. Delight in it all.
Technorati Tags: Holy week, Batman & Robin, Zachariah, Beauty, Christianity, Spirituality