There's a certain symmetry about yesterday's concurrence of Palm Sunday with April Fools. The conjunction offers heightened satire and spice.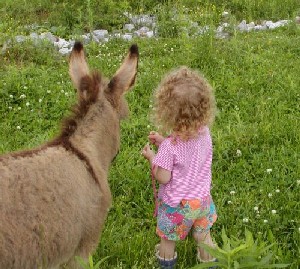 Jesus, king-on-a-donkey, riding on a carpet of raggedy cloaks and palm leaves placed by peasants, must have appeared a fatuous spectacle. A great April Fools joke. Jesus the jester. Jesus, like Shakespeare's Falstaff, an unwitting mocker.
But not so unwitting as to fail to time his entrance with Pilate's Royal Parade on the other side of the city.
The Imperial Roman parades were always scheduled for Jewish religious celebrations, like Passover. The intention was to dominate and intimidate the common Jewish citizenry.
On this Passover however, Jesus was on the other side of Jerusalem collecting, including, inspiring, and enlivening the crowd. Sitting on a colt, he remained at eye level with the unwashed.
Concerning the gentry, a powerless, uncommonly naive, clown-king. To the oppressed, the occupied, the impoverished, a deliverer that could be identified with.
Technorati Tags: Palm Sunday, April Fools, Christianity