For reasons that are often beyond me I feel a kind of beneficent breeze every time I go out to St.Peter's Abbey, in Saskatchewan.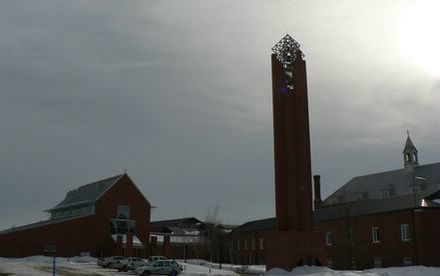 But there is nothing romantic about this monastery. Most of the twenty five or so monks who remain are old, many are tired, and a couple are infirm. Young monks enter, but it's unlikely their numbers will overcome the attrition rate.
Brother Pius
Sometimes it feels to me that perennial winter has set in on the Abbey. And yet they remain, living together, wearing their black habits, working at their given tasks. And then at the sound of the bell, five times each day, from Lauds to Vigils, they drop what they are doing and walk to the chapel for another half hour of chanting and praying the Psalms. And it is prayer they hope to be shaped by.
Brother Francis, afflicted with Alzheimer's towards the end of his long life, was, until his death, always wheeled to the chapel by the brothers for prayer. He would often startle visitors by suddenly shouting out bits of the Psalms. The Psalms remained when everything else was gone.
It's this counter attitude that attracts me and keeps bringing me back to the monastery. I am more than curious by their belief that being cloistered within a monastery, while sharing everything and owning nothing, is a freer way of life, and that before anything else it is a good way of living the gospel.
I too long to be schooled in love and service, as St. Benedict rejoins in his Rule. I too long for emancipation from the unspoken dictates of culture and its slavery to fashion and "correct thought". But I'm not that stable, open to conversion, or obedient (the three vows). Just thankful for the guys in black scapular's who are.
The monasteries black-capped (of course) chickadees love peanut crumbs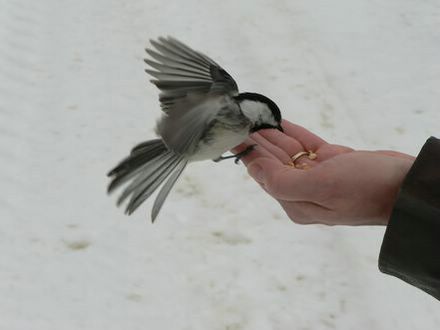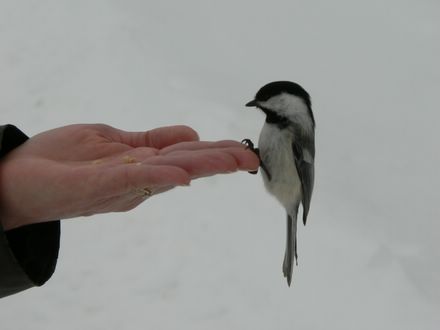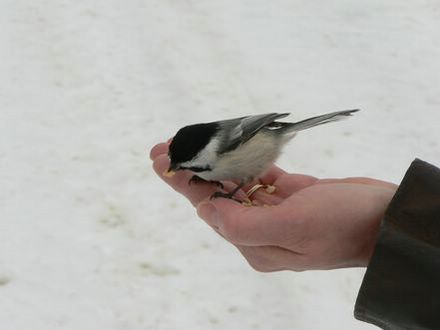 With Father James in his hermitage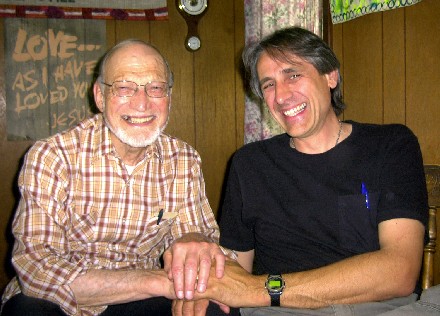 My mentor, Father James OSB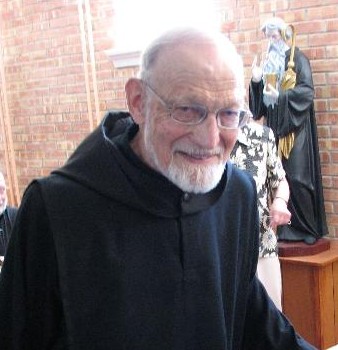 Technorati Tags: St. Peter's Abbey, Benedictine, Christianity, Peace, Religion, Spirituality