On some level you have to give the president of the leading Southern Baptist Seminary credit for listening to the scientific research and conceding that homosexuality has some form of biological cause.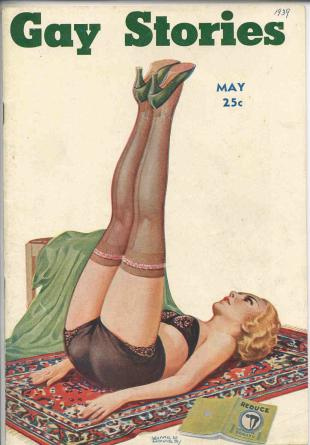 Of course the admission won't sit well with the majority of conservative Christians-like the Focus on the Family and Christian Coalition types-because they've been out there in the heat, expending all sorts of energy making banners that read something like, homosexuality is a conscious choice that can be cured through counseling and prayer.
But not to worry, the SB president hasn't sold out. He still purports that even if same-sex behaviour is biological, it's still a sin. Because it's still condemned by the Bible. The good news is that apparently the Bible has nothing against going in and jimmying with the genes so as to switch, that is, to "correct" the sexual orientation of an unborn baby.
And this is what the good SB president is proposing. Don't worry that there's nothing medically wrong with the fetus, just know that gayness is abhorrent and needs to be headed off at the pass.
And certainly don't worry about any biological experts that say the nuances of orientation are so complex that even if genes were identified, those vary genes would also be responsible for contributing to someone's whole matrix of social interaction, including affection and love. What do they know.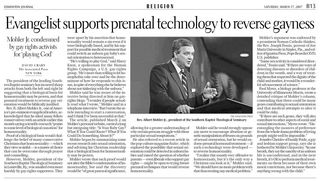 Technorati Tags: Rev. Albert Mohler, Southern Baptist Seminary, Homosexuality, Christianity, Religion, Spirituality