A lone seagull appears at the first of three rectangular windows. It floats for a moment and disappears. A grey horizon, bleak as dust, is splayed across the three openings, breaking itself up in equal measures. Three horizons, all the same and different.
Off to the right, in the rough fir rafters, a sign reads, "Loitering is encouraged." We've been here all morning. The coffee is more than adequate and I can help myself to free refills.
The Coupville coffee shop on Whitbey Island is like a big old living room. There are heavy dark green rugs on a plank floor that is black with wear. It's full of worn wood furniture, mis-matched tables and chairs, with various styles of lathe-turned legs.
A wall of dogeared books on bowed shelves rises up behind two yellow sofa chairs. This is where we sit and spend the morning.
Beside me there's one four-outlet wall-socket. The knot of cords sprawl like spaghetti around chair legs and run to various lamps from the 50's and 60's. On my left there is a four foot square steel safe that was made in Portland at the turn of the century by the Webb Lock and Safe Co.
There's local art on the wall. Paintings: Bold-blue swirls that look like Herons. Big-lipped fish jumping. Entangled lobsters obviously in love. A sea scape.
There are maps on a red wall; old mariner maps with ships in the corners.
Everything makes me want to stay here, sunk deep in this half settee, smelling coffee and hot banana bread, breathing the salt air coming up through a knothole in the pine floor, reading, and gazing out on a triple horizon.
A few Whitbey Island pictures:
Our Cottage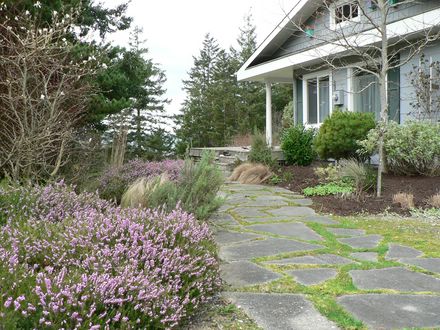 Our view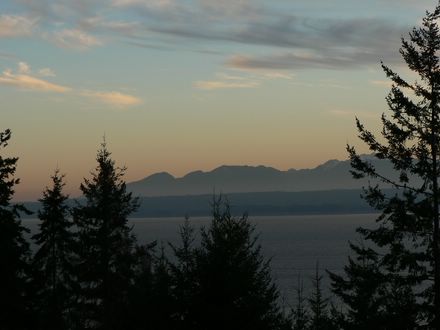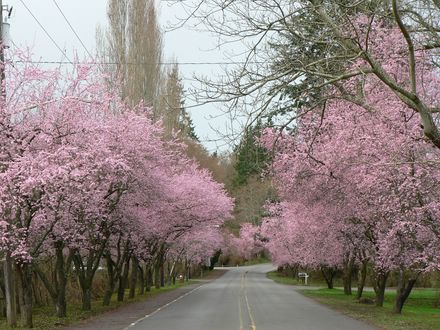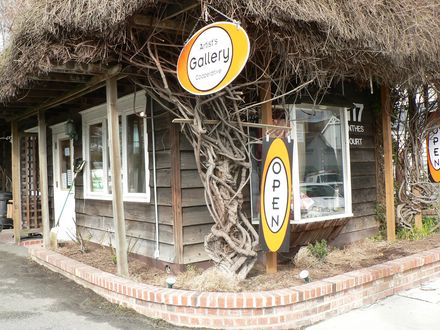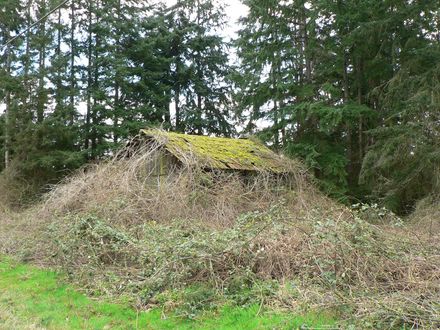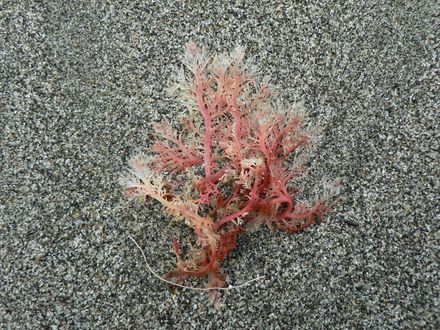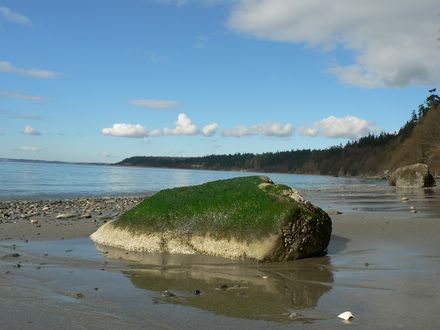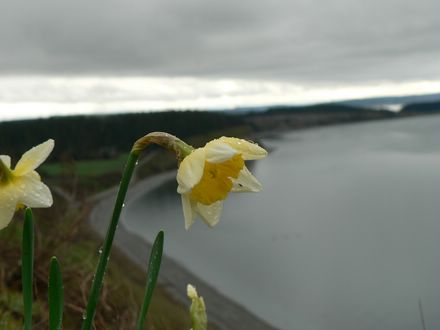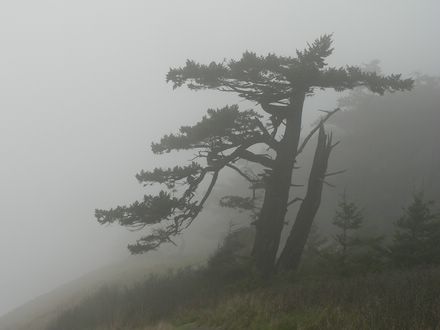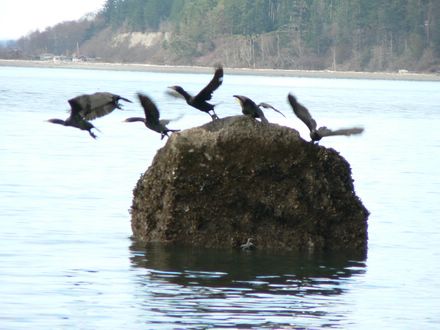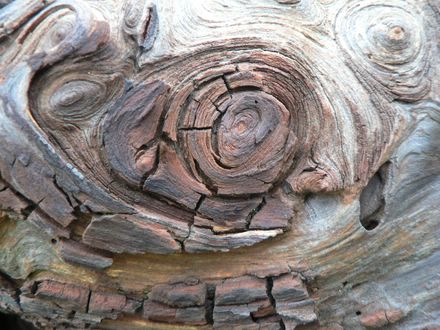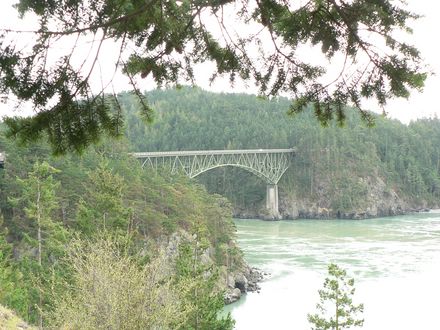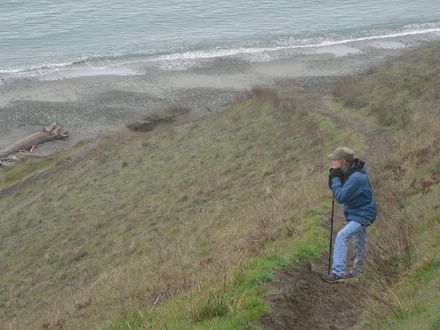 Technorati Tags: Coupville, Whitbey Island, Beauty, Peace, Spirituality