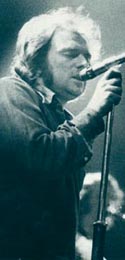 "Tupelo Honey" was my first Van Morrison album. It was 1972, I was just outta high school, heading to mid-west USA, but wishing I could have experienced Woodstock. "Tupelo Honey" seemed like the next best thing. Folksy, innocent, anti-establishment in its extolling of "back to the land" living, and plain captivating.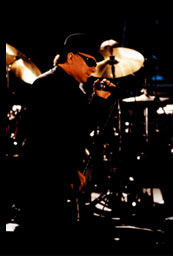 At the concert tonight, I'm reminded of all these years ago.
Morrison looks like a portly "Goodfella." He sings–Doesn't matter to what God you pray/Precious time slippin' away–and I'm there.
But the years have only added texture to that hammond-organ throat of his. I was swept up for the entire concert, even after all these years. Deb too, she's been a Morrison fan from the time she was introduced. And at the end we all sang G-L-O-R-I-A…Gloria.
We're home early. Not even 10 PM. And this is my only complaint. I needed at least another 90 minutes worth. Perhaps Van needed his sleep, or maybe he needed a little honey.
Technorati Tags: Van Morrison, Tupelo Honey, Edmonton's Rexall Place, Beauty