I was just informed that the "Three Sisters" were originally called the "Three Nuns" because they were "veiled" by snowfall. They were said to be kneeling in prayer, and asking God's blessing over the valley below.
The last time I was in Canmore there was no Starbucks. Now, happily, there is not only a Starbucks here (forgive me for being a corporate pawn in this instance), but from the Eastern window you can see the Three Sisters.
It's overcast today. That's okay, there's something wonderfully mystical about shifting patterns of cloud at play on edges and faces of mountains.
Three Sisters from Canmore Starbucks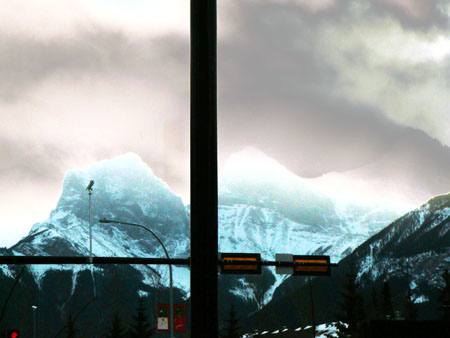 Technorati Tags: Three Sisters, Three Nuns, Canmore, Beauty, Peace