The sun burns cold and you can see the breath of all the buildings.
They make days like this so you remember and appreciate the warmth of human intimacy in all its forms. Which is the stuff that connects you to the invisible world. A world governed by the truth of beauty, music, art, poetry and mercy.
A pleasant East Indian gentleman stoped me on the street yesterday and asked me if, this was cold. He was wondering if he should be prepared for worse. I told him this was cold and to expect things to get better. His eyes smiled and he laughed through his scarf and was totally relieved. And I wondered why I didn't qualify etc. etc. But was happy I didn't.
My mother's wringer-washer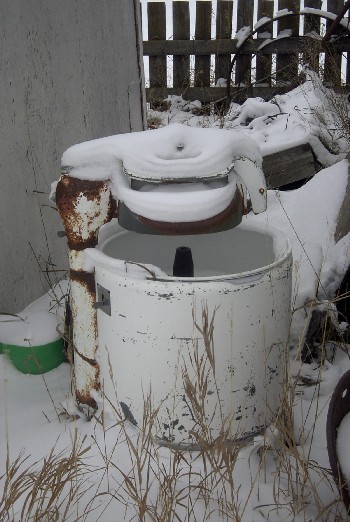 How many memories can a body contain?
My 1964 Austin Cambridge (So sweet and so unreliable.)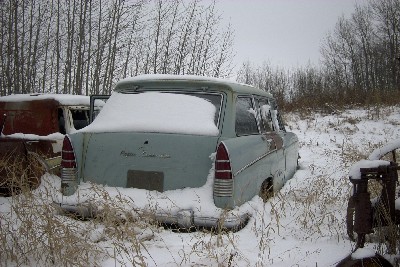 And why do some things evoke such inexplicable longing?
Technorati Tags: Human longing, memory, intimacy, Wringer washer, Austin Cambridge, Beauty, Spirituality