November is Family Violence Prevention Month. I was reminded of this when I received the Alberta Council of Women's Shelters' newsletter. The cover letter asks us to consider this over our next "coffee break".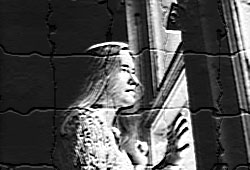 In the time it takes to brew a cup of tea, 3 woman in Canada will be assaulted by an intimate partner.
In the time it takes for an average coffee break – a child in Canada will be physically or sexually assaulted by a family member.
In the 24 hours it take to produce tea leaves into a tea bag – 31 abused women and their children will seek refuge in Alberta's shelters.
How tragic that with all our advantages, we in Alberta have the shadowy distinction of leading the country in spousal assault, stalking, and domestic murder/suicide.
What can we do? Refuse to be silent. Name violence as violence. And in the larger community, be prepared to lobby, write, and boycott.
Such was the case with many good folks in America–who by the way, just had their own Domestic Violence Awareness Month in October. To Fox and HarperCollins, October was apparently old news, or it just didn't register. These giant media outlets were poised to do interviews and publish O. J. Simpson's book, "If I did It." But a beautiful thing happened. Ordinary and yes, some powerful people, said, "enough already!"
Technorati Tags: Family Violence, Alberta Council of Women's Shelters, O. J. Simpson, HarperCollins, Fox