I say, "You are gods, sons of the Most High, all of you." (Psalm 82)
From the beginning, the incarnation is rumoured in creation.
I learn from Simone Weil that the creation of the heavens and the earth and every living thing is God's act of self reduction, self renunciation. God, pure spirit, all perfection, entire, reduces, shrinks in order to bring things that are distinct from herself into being.
And so, in ways I can't explain, God after creation is somehow less than God before creation. Creation was God's risk and act of love.
And we… we are the tailings of God. A kind of God-like residue, unmistakably marked by God. Not Divine, but not, not divine. Not one with God, but neither are we two. While we are mere creatures, it is our mereness and creaturelyness that bears the mark of divinity.
Thomas Merton says somewhere in his journals that it is hard to explain to people that they are all walking around shining like the sun.
Sacraments are provisional things useful only as lenses for our nearsightedness. God is already transmuted in the things of earth. If we were properly materialistic we would see this. Our problem isn't materialism, we are not nearly materialistic enough. We are far too sober and serious about substance and miss the dance of colour in front of our eyes.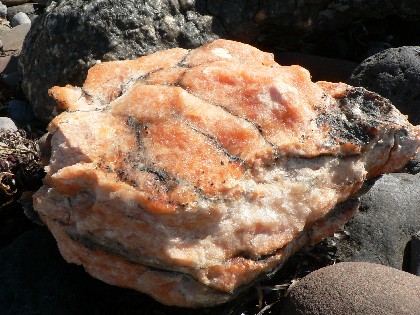 God is in the business of secularizing all things. She is in the business of atheism. In God's world the terms secular and sacred have no currency. We can no longer talk of a split.
We can only talk of union and reunion. In God's act of self effacement we are prepared, through separation, for union with God. The risk and folly of God is in our being given the power refuse this union. But is it possible, when finally striped of everything except our primal longing, that we could refuse the offer?
The only thing that makes sense of Creation is the possibility of a love reunion.
We are all gods, all remarkable ordinary gods.
Technorati Tags: Simone Weil, Thomas Merton, Beauty, Christianity, Spirituality, Love reunion