My adventures using Tool 12 of the Evangelical Toolbox: 20 QUESTIONS – Transitions you can use to turn a conversation to spiritual things:
---
Yesterday riding the elevator up to our loft I met a young man who had just got back from a short vacation in Los Vegas. He was telling me about the stuff he did and the fun he had. I was thinking to ask him question 20 but quickly settled for question number 3.
I asked kindly, "How has this experience affected the way you look at God?"
He told me to f— off. Well I got so p—-d at him that just as he stepped off the elevator I yelled out question 20 anyway. "Hey Vegas, if you were to die tonight are you sure you'd go to heaven?!!"
---
Ahem, forgive my little
flight..
. But I was just reading Christianity Today's 50th anniversary edition and being reminded of all the energy of all the colleges and organizations and all associated the methods of evangelizing that have had their turn in the evangel-market-light.
Personally, I was one of those that marked his bible with the Roman Road steps to salvation. I tried it once, but it went badly. (So you could accuse me here of just being a failed and disgruntled operator.)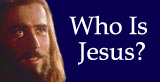 I could be wrong but the latest evangelical tool in the tickle trunk of prescriptive methods to bring someone to Jesus is Franklin Graham's Four Steps to Peace with God.
Now none of this is bad. It just drastically narrows, through a kind of self-preoccupation, the gospel's central consciousness. A consciousness that knows nothing about lists or "steps." A consciousness that is less about finding peace with God than exposing our violence by undergoing Peace and its Prince.
Technorati Tags: Evangelical Toolbox, Christianity Today, Peace, Religion, Violence