A generation ago Thomas Merton said, "we are free to buy a car but we are not free to own one."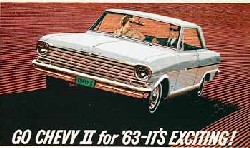 Hunting for a "beater" with my son the other day, I thought we might not even be free to buy one. But that's another story.
If you stroll West Edmonton Mall you'll catch on to what, I think, Merton was talking about. Here is a world of choice that leads inevitably to more choice which guarantees the question of whether I will make the right choice.
Sociologist Stanley Hauerwas called this "normal nihilism". That is, having so many compact discs, lawn-mowers, cheeses, from which to choose that no matter which ones we choose, we are dissatisfied because we cannot be sure we have chosen what we really wanted. And there is nothing so wonderful for the "adman" than a climate of discontent and dissatisfaction. Because it always leads to more purchases. Consequently we are owned by what we buy (and don't buy).
What's more is that in this slurry of choice I am seduced to believe that I can purchase not just things but purchase a lifestyle. And of course a consumer lifestyle can itself be modified, changed and exchanged at will. In effect all "lifestyles" are devalued.
If lifestyle is radically individualistic, is merely personal choice and preference, then one lifestyle (You'll gather I'm speaking of lifestyle as far more than fashion.) is inherently as good as the next; and because our lifestyle is a reflection of our values and attitudes, values and attitudes are by the same token subject to choice and preference. Now if my values bump up against yours… there is simply nothing to say.
You have your set of values and I have mine; I like coffee, you like tea, cela vie. This sounds like tolerance, but is it?
Tolerance is in itself a beautiful virtue but when used to escape navigating important opposing moral issues, it becomes something like the opposite of love. This evasion is as bad as the "fundamentalist" evasion that defers all things to the decalogue writ in stone.
Technorati Tags: Thomas Merton, Stanley Hauerwas, Nihilism, Lifestyle, Religion