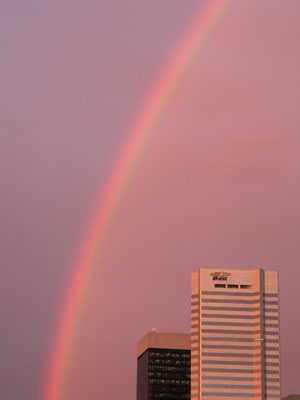 I took this picture a week ago.
After the acrid smell of what I supposed was diesel exhaust wafted into the room, I got up from in front of CBC's broadcast of "Trudeau II, Maverick in the Making"…to close the window.
I didn't even notice it had rained. And there it was, curving over the Bell Tower.
And it was enough. Rainbows always are. And politics and pollution dropped away.
Speaking of rainbows…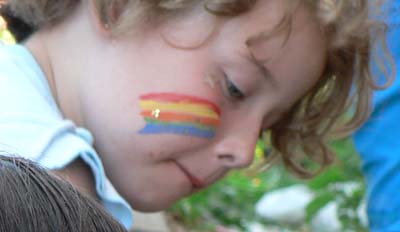 …this picture was taken at Hope Mission's annual Street BBQ.
Technorati Tags: Rainbows, Beauty, Peace